Dr Femi Olaleye is known to many famous Nigerians in the Diaspora as a dedicated doctor who left the United Kingdom for Nigeria, where he implemented his medical qualities and achievements as a qualified gynecologist. Sadly, he has been messing about with minors and some of his patients who have come out to expose him.
Leaked video
There's been evidence of leaked videos where his flair for recording his obscene sexual acts with women eventually surfaced. This is not different from a father who impregnated his daughter.
Presently, the Lagos State Directorate of Public Prosecution would have arraigned Femi Olaleye today November 21st, but the defilement case has been adjourned since Femi refused to show up for allegedly defiling a 15-year-old.
Many unprofessional doctors are out there today, please beware!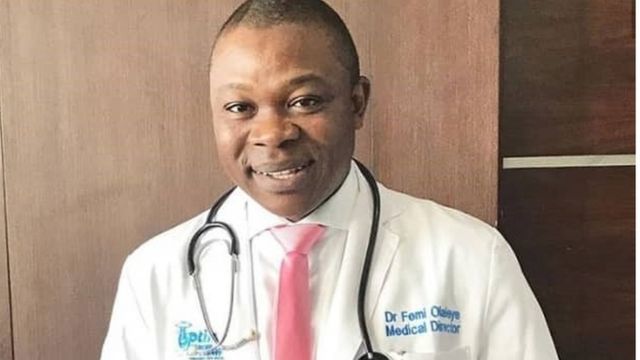 According to the story, Femi deflowered his wife's niece
According to the story, he deflowered his wife's niece at the tender age of almost 14 years old in his house (for one year and nine months, he molested her) while she lived with him and his wife.
The girl expressed herself to her mum tearfully about how Femi repeatedly molested her and threatened her with death if she tells anyone. That was what led to the mother's decision of advising her 15-year-old daughter to keep a knife under her pillow in case he repeats his repugnant action, which he did. After seeing the knife, he begged for his life according to the story that reached us at TinutinoTV.
This is very unfortunate to imagine Femi Olaleye could even stoop this low knowing how brilliant and friendly he was back then until now. I feel sorry for the victims.
Imagine Femi touching women inappropriately during medical examinations according to some victims.
His wife eventually kicked him out.
Feel free to share any abuse or bullying.
Share and comment.